Teaching Studio
Amira Fouad has over 25 years of experience in educating and inspiring young and aspiring pianists and musicians of all ages and levels. Amira has successfully prepared students for acceptance to such prestigious music colleges and conservatoires as…
Oxford University
The Royal College of Music
The Royal Academy of Music
Trinity College of Music.
Her students prepare and continually achieve top results at the Associated Board of the Royal Schools of Music (www.abrsm.org) exams as well as participating in regular concerts, master classes and festivals.

Testimonials as seen on the DVD 'Amira's Concert' directed and produced by film maker Fiona Murphy www.echodocumentaryfilms.co.uk

'An inspiring teacher. Amira constantly raises the bar higher and higher for her pupils'
Pupil's Parent

Amira Fouad is one of the founders and directors of Musique en Armagnac, summer master classes for young musicians. Musique en Armagnac included classes such as Theory, Music History, Keyboard Classes, Piano Tuition, Ear Training, and Performance Practise.

The master classes are planned and executed meticulously with collaboration from fellow pianists and music educators, Grant Mead and Timothy Murray. The master classes are held in the South of France and attract a dedicated following of students each season. The progress of the average student during a one-week masterclass session equals to that of a term's music lessons. By collaborating with other key professional music educators, co-ordinating the levels of the students, then planning a bespoke curriculum, a brilliant summer piano school was formed.

Upon invitation Amira Fouad makes special appearances and visits to universities and schools, performing and lecturing in recital for all different levels on various music topics. Recent comments from an appearance at the UK school, Godstowe:
'I wish we could start everyday in a similar vein. What a treat! You have brought the piano alive. Thank you for sharing your love with us.'
Mrs. Judith Lake, Head of Music, Godstowe Lodge
To contact Amira Fouad regarding a special appearance please click here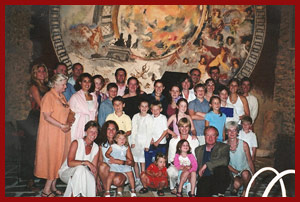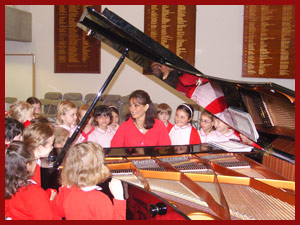 PORTRAITS: A PIANIST'S JOURNEY


This CD is also available directly from
Amira's sales booth at any of her live
performances.
PREVIEW THE ALBUM