News and Press
Welcome to the news and press page, from here you can view all of Amira's latest updates along with her most recent reviews and interviews with the press.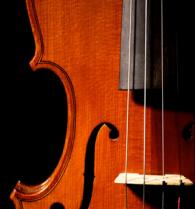 Amira Fouad performs with the English Chamber Orchestra (ECO) at London's Cadogan Hall in aid of Save the Children Egypt
This world premier is to take place on Friday 22nd July 2011 at Cadogan Hall. Details of the concert can be seen on the Cadogan Hall website
HALIM EL-DABH: Aria for Strings
J.S. BACH: Concerto for Two Violins and Orchestra in D minor, BWV1043
DAVID HEATH: Piano Concerto, El Hedeiya (2011) (world premiere)
BEETHOVEN: Romance No. 2 in F, Op. 50 for violin and orchestra
GAMAL ABDEL-RAHIM: Little Music for String Orchestra (1984)
MOZART: Symphony No. 40 in G minor, K.550
Amira Fouad, the distinguished Egyptian pianist, makes her debut with the English Chamber Orchestra in David Heath's new Piano Concerto entitled El Hedeiya in a programme that will be repeated at Cairo Opera House and the Sayed Darwish Theatre in Alexandria in September.

The concert will be introduced by the former HMA to Egypt, Sir David Blatherwick, KCMG, OBE.

All proceeds from tonight's concert will be donated to 'Save the Children - Egypt'.

Part of Shubbak: A Window on Contemporary Arab Culture.
This concert will be in aid of Save the Children Egypt
For more information regarding sponsoring this concert please contact: pauline.gilbertson@englishchamberorchestra.co.uk