Qatar Music and Arts
Qatar Music and Arts is the brainchild of concert pianist and artistic director, Amira Fouad. Qatar Music and Arts endeavours to foster growth, understanding and development of music and the arts in Qatar and abroad, including the advancement, promotion and preservation of the arts and culture while educating the public in, and enhancing their appreciation and understanding of music and the arts. Qatar Music and Arts provides Doha audiences with an illustrious series of events thereby building a solid international platform for visiting artists of the highest calibre. Qatar Music and Arts is honoured to be inaugurating its first event by the visit of the highly-acclaimed English Chamber Orchestra in a 4-day visit to Doha which includes an exciting itinerary of concerts, workshops and educational outreach for a broad audience in Doha all generously sponsored by Shell Qatar with the support of Katara and arranged by Qatar Music and Arts.
OBJECTIVES
To broaden the audience for Music and the Arts in Doha
To provide Qatar audiences, both Qatari and expat residents with an interesting and varied international experience of music and the arts raising awareness of high culture provided and appreciated in Qatar
To develop, educate and broaden the appreciation of Music and the Arts in youth in schools through programmes organised and provided by Qatar Music and Arts
To encourage international artists to perform in Qatar hence raising the profile of high culture offered and experienced in Qatar.

THROUGH PROJECTS SUCH AS
High-calibre international season of Music and the Arts for
Education – Through Qatar Music and Arts - music and arts programmes concerts, masterclasses, talks and lecture would be provided to local schools and universities in Qatar hence reaching a wide and varied audience
Exchanges and collaborations
Commissions of New Works to be composed for world premieres
Masterclasses
Lectures/Talks in conjunction with Qatar Music and Arts international concert platform
Competitions on an international level
A SPECIAL THANKS TO OUR SPONSERS
Click on the links below to visit our sponsers websites (clicking on a link will open a new window)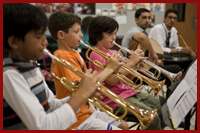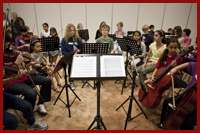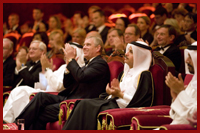 PORTRAITS: A PIANIST'S JOURNEY


This CD is also available directly from
Amira's sales booth at any of her live
performances.
PREVIEW THE ALBUM